How shalom, common good and prosperity can come from an unlikely place.
by Jon and Mindy Hirst
Today we share an interview with Dr. Gary David Stratton, PhD, Chairman of the Christian Ministries Department at Bethel University, Senior Editor at TwoHandedWarriors.com, a Catalyst at Basileia Hollywood, and Director of the Hollywood Bezalel Initiative. You can follow Gary on Twitter@GaryDStratton.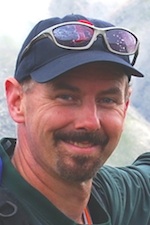 What happens when you mix Hollywood, the local church and academia? Few would imagine such a concoction, but that amazing mix of influences is what makes up Gary Stratton's world. As university professor turned Hollywood mentor and consummate advocate for the local church in Hollywood, Gary is On Call in Culture in a fascinating place. When we asked him what he would say if someone at a party asked him what he does, he laughed and gave a humorous response, "I am a college professor that uses the academy to support my Hollywood habit."
Gary first moved to Hollywood to serve as Executive Director of Act One, a nonprofit that trains Christians to be On Call in Culture in the world of Hollywood. He described Act One's role this way, "It is a dynamic community of filmmakers who are serious about four things; becoming great artists, and excellent professionals, while creating meaningful film and television by the power of the Holy Spirit!"
While at Act One, Gary and his wife Sue (also a college professor) realized that too many filmmakers of faith were failing to make it in Hollywood, not because they didn't have the talent, character and calling required for the industry, but because they didn't have the spiritual and financial support they needed to make the lengthy and arduous transition from amateur filmmakers to professionals who can support themselves in the industry.
Gary and Sue are now helping foster three new projects to help meet these needs: First, to help young artists and intellectuals interact and find the counsel they need to "re-imagine" faith and culture for a new generation, they created an online community TwoHandedWarriors.com.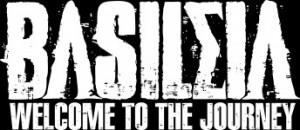 Second, Gary and Sue are teaming with David and Anita Ruis, Don Williams and a swarm of Millennial leaders to plant a next-generation-focused church in the heart of Hollywood. Basileia Hollywood is a community of faith where young artists, professionals, and non-profit leaders can find the spiritual and relational support they need to survive and even thrive in the entertainment industry while helping meet the needs of the poor and oppressed in the city. Stratton says, "Our motto is: 'We Come Together Because We Can't Make it Alone." (See, How Millennials Who Gave Up on Church are Redefining Faith and Re-engaging Community.)
Third, Gary and Sue helped establish the Hollywood "Bezalel Initiative." Named after the first Holy Spirit anointed artist and teacher in the Bible (Exodus 35:30-34), Bezalel is a think tank of filmmakers, educators, and philanthropists, seeking new ways to identify, train, mentor, and fund young filmmakers of faith at younger and younger ages. Stratton says, "We want to help find, train, and fund high school filmmakers to get into the best film schools in the world, as well as help college and twenty-something filmmakers get the mentoring and patronage they need to create their first projects."
For instance, a group of Act One graduates won this years' Doritos one million dollar prize for the best commercial Super Bowl (Sling Baby). Gary gave the church a challenge:
"While it is exciting they won, the Frito Lay corporation shouldn't be the only place young Christian filmmakers can go to get a million dollars to support their development as artists. We should be able to find that patronage in the church. Some of the best art in history was created when the church was serious about patronage—so that artists will have the time and resources to make art instead of working at Starbucks and pursuing their calling in their spare time."
Stratton says, "We are trying to identify what it looks like to grow from an amateur, to a professional, to an industry leader in Hollywood; find the barriers that people face when going from step to step; and then create infrastructure to help people make those transitions."